COHNEN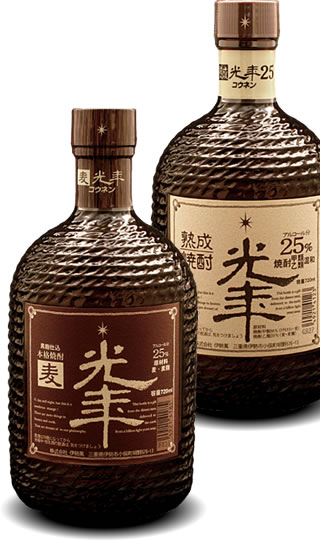 We stick to the bottle design which make people feel the warmth. The design has a net like appearance to make people feel like wanting to hold the bottle.
We hope people will enjoy the taste more than the appearance of the rough embossed dressing bottle.

We brew 2 different kinds of COHNEN.
"COHNEN JUKUSEI" (aged).
We blend shochu made from grain which have different storage periods in barrels with shochu made from barley.
You can enjoy the fragrance of real barrels and barley taste.
"COHNEN MUGI" (barley).
It characteristically brings out enough barley flavor which makes it have a rich fragrant taste.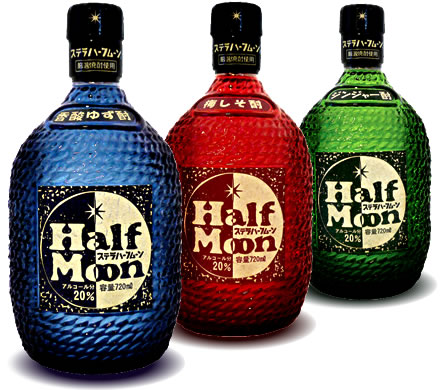 Half Moon
HALF MOOM is a liqueur and has a line up of three flavors.
They come in three types of colorful, eye-catching bottles; blue, red, and green.
YUZU (citrus) flavor in a blue bottle, UME SHISO (plum) flavor in red, and GINGER in green, Half Moon series are liqueur made with rich and well-selected raw materials commonly found and used in a typical Japanese kitchen in making since old times.
You can use HALF MOON series in making cocktails as they posses plenty natural flavors.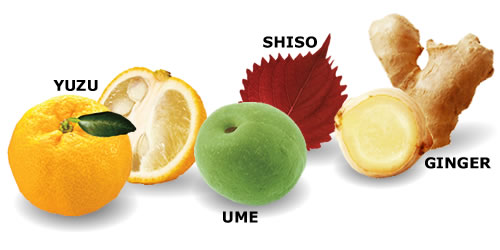 > HALF MOON YUZU
> HALF MOON UMESHISO (PLUM)
> HALF MOON GINGER